⇐ Back to UMBC Abroad Home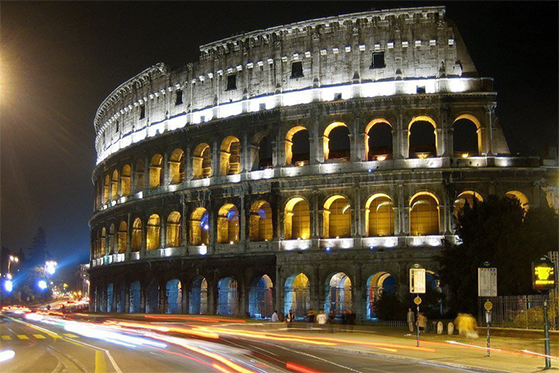 Picturing Italian Art and Culture in Context
Rome, Italy
July 3 - July 31, 2019
Course Overview
The two courses explore the rich history and architecture of Rome by both analyzing it and exploring it through new technologies and social media. Participants who successfully complete all the requirements in all classes will earn a total of six (6) UMBC undergraduate credits (ART 329 & ART 369).
Program Details
The program cost includes:
Two (2) UMBC courses taught by Professor Kimberly Anderson (ART 329) & Professor Lynn Cazabon (ART 369)
Waived UMBC tuition
Housing in shared apartments
Welcome & farewell group meal
Guided museum and walking tours
Cultural Activities
International Health Insurance
Pre-Departure Program Requirements
Minimum GPA: You must have at least a 2.5 GPA when you apply and be in good academic and disciplinary standing.
Attend Study Abroad 101: One-hour sessions are held every Monday at 12pm, Wednesday at 11am and Thursday at 3pm in Administration Building 301.
Drop-In Education Abroad Advising: You must meet with an Education Abroad advisor during a drop-in advising session. Drop-in advising is available every Tuesday at 3pm and Friday at 12pm in Administration Building 301.
Cost and Payment Schedule
| | | |
| --- | --- | --- |
| Charged to Student Account | Amount | When |
| Non-Refundable Application Fee | $100 | Day after application deadline |
| Non-Refundable Confirmation Deposit | $400 | Within 10 days of committing to program |
| Program Fee (remaining balance) | | Remaining program fee (minus the $500 deposits previously paid) is billed upon registration for study abroad course/s |
| Non-Refundable Late Application Fee | $100 | Late fee is charged if you apply after the standard deadline |
The Country
Rome, Italy's capital, is a sprawling, cosmopolitan city with nearly 3,000 years of globally influential art, architecture and culture on display. Ancient ruins, such as the Forum and the Coliseum, are situated within its modern urban landscape and evoke the power of the Roman Empire. This program utilizes the city as a living laboratory, including field trips to the Forum, the Coliseum, the Pantheon, Sistine Chapel, The Vatican, Borromini's San Carlo alle Quattro Fontane, Borghese Gallery, Bernini's Fountains, Ponte Sant'Angelo, and the Roman Catacombs.
Faculty Overview
(ART 329) Kimberly Anderson is an art history adjunct professorat UMBC and the Maryland Institute College of Art in Baltimore. Recently, she co-authored a textbook and corresponding workbook entitled Understanding Visual Artforms in Our World, now in its third edition.
(ART 369 or ART 392) Lynn Cazabon is a professor of art in the Department of Visual Arts at UMBC. Her teaching expertise encompasses analog and digital photography, time-based media, and public art. Professor Cazabon's creative projects have led her to work all around the U.S., as well as in Canada, France, Spain, Poland, Romania, Russia, and Taiwan. In 2015, she received a Fulbright Fellowship to teach in Latvia.