⇐ Back to UMBC Abroad Home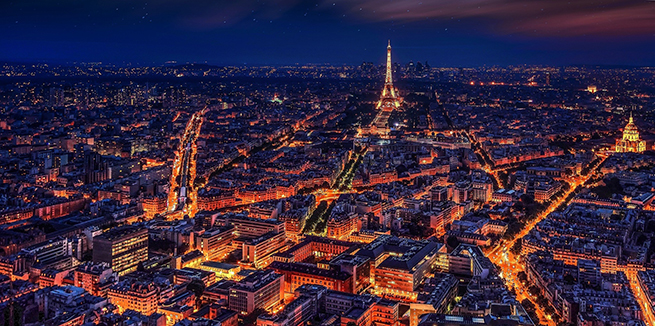 American Literary Perspective in Paris
Paris, France
July 8 –July 29, 2019
Course Overview
HONR 300 focuses on American authors, and how their experiences of living in Paris affected their perspectives on their homeland. In addition to short selected readings from authors such as James Baldwin, Ta-Nehisi Coates, Ernest Hemmingway, and Gertrude Stein, students will experience Paris through various cultural activities as well as their own independent exploration.
Program Details
The program cost includes:
One UMBC course taught by professor Stone (HONR 300)
Housing in shared apartments
Airport pick-up and drop-off in Paris
Transportation pass for one week
Two-day excursion to Normandy
Guest lectures
Cultural Activities (entrance to Paris museums)
International Health Insurance
Pre-Departure Program Requirements
Minimum GPA: You must have at least a 2.5 GPA when you apply and be in good academic and disciplinary standing.
Attend Study Abroad 101: One-hour sessions are held every Monday at 12pm, Wednesday at 11am and Thursday at 3pm in Administration Building 301.
Drop-In Education Abroad Advising: You must meet with an Education Abroad advisor during a drop-in advising session. Drop-in advising is available every Tuesday at 3pm and Friday at 12pm in Administration Building 301.
Cost and Payment Schedule
| | | |
| --- | --- | --- |
| Charged to Student Account | Amount | When |
| Non-Refundable Application Fee | $100 | Day after application deadline |
| Non-Refundable Confirmation Deposit | $400 | Within 10 days of committing to program |
| Program Fee (remaining balance) | | Remaining program fee (minus the $500 deposits previously paid) is billed upon registration for study abroad course/s |
| Non-Refundable Late Application Fee | $100 | Late fee is charged if you apply after the standard deadline |
The Country
Throughout the 20thcentury, Paris has been a hotbed for American artists, authors, and other intellectuals. As a result, "the City of Light" has been portrayed as a central character in many movies, novels and poems. Students will benefit from experiencing Paris for themselves as they reflect on what has made Paris a refuge where American authors could reflect honestly on their culture of origin. Additionally, students will have opportunities to explore the cities and countryside beyond Paris on the weekends, including a planned excursion to Normandy.
Faculty Overview
As an academic advisor in the Honors College, Michael Stone works with freshmen and transfer students, oversees the Honors College admissions and recruitment efforts, coordinates the Honors Living Learning Community, and develops and implements Honors College assessment strategies. Michael holds a B.A. and M.A. in history from UMBC. His research focuses on Public History, which he defines as a collaborative process that reclaims community power through the expression of historical narratives.