⇐ Back to UMBC Abroad Home
⇐ Back to UMBC Abroad Home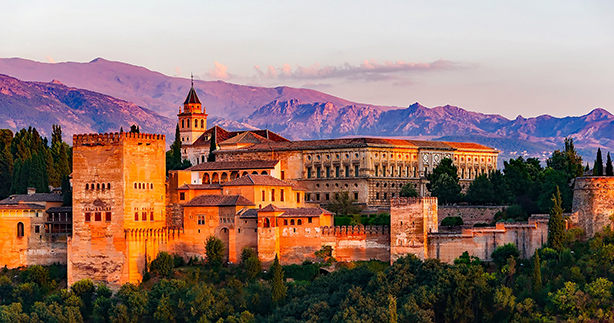 Child Developmental Psychology
Granada, Spain
June 3 - June 28, 2019
Course Overview
PSYC 200 explores how humans develop from the prenatal period up until puberty. Emphasis is placed upon human social, cognitive, and physical development. Students learn the current state of affairs in America for factors and policies that impact child development, while comparing them to Spain and other western European countries.
The program cost includes:
One UMBC course taught by Dr. Schultz (PSYC 200)
Waived UMBC tuition
Housing in shared apartments
Farewell group meal
Airport pick-up and drop-off in Granada
Guest speakers
Cultural Activities & field trips
Visits to local preschools
International Health Insurance
Pre-Departure Program Requirements
Minimum GPA: You must have at least a 2.5 GPA when you apply and be in good academic and disciplinary standing.
Attend Study Abroad 101: One-hour sessions are held every Monday at 12pm, Wednesday at 11am and Thursday at 3pm in Administration Building 301.
Drop-In Education Abroad Advising: You must meet with an Education Abroad advisor during a drop-in advising session. Drop-in advising is available every Tuesday at 3pm and Friday at 12pm in Administration Building 301.
Cost and Payment Schedule
| | | |
| --- | --- | --- |
| Charged to Student Account | Amount | When |
| Non-Refundable Application Fee | $100 | Day after application deadline |
| Non-Refundable Confirmation Deposit | $400 | Within 10 days of committing to program |
| Program Fee (remaining balance) | | Remaining program fee (minus the $500 deposits previously paid) is billed upon registration for study abroad course/s |
| Non-Refundable Late Application Fee | $100 | Late fee is charged if you apply after the standard deadline |
The Country
Granada, a city of 240,000 in southern Spain, is a city full of history unlike any other in Europe. The city was the last stronghold of the Islamic Moors and their legacy lies all around -- in horseshoe arches, spicy aromas emanating from street stalls, and tea houses in the millennia-old Albaicín neighborhood. Most stunningly, the Alhambra—a Moorish fortress and palace—is without equal in Europe for its beauty and design. There's also an energy to Granada's streets, which are packed with old-school tapas bars, bohemian cafes, and intimate flamenco clubs. Granada also provides proximity to other southern Spanish attractions, such as beautiful beaches, the Sierra Nevada mountains, and the towns of Sevilla and Cordoba.
Faculty Overview
Dr. David Schultz is an associate professor in the Department of Psychology and a clinical child psychologist. His work focuses on how families and schools impact the social and emotional development of infants and young children. He is Assistant Director of the UMBC Home Visiting Training Center, a center that teaches professionals effective ways to interact with pregnant mothers and mothers of young children. With multiple colleagues in Spain, Dr. Shultz' tools developed to assess children's emotional and social intelligence have been translated into Spanish and used across Spain.