⇐ Back to UMBC Abroad Home
⇐ Back to UMBC Abroad Home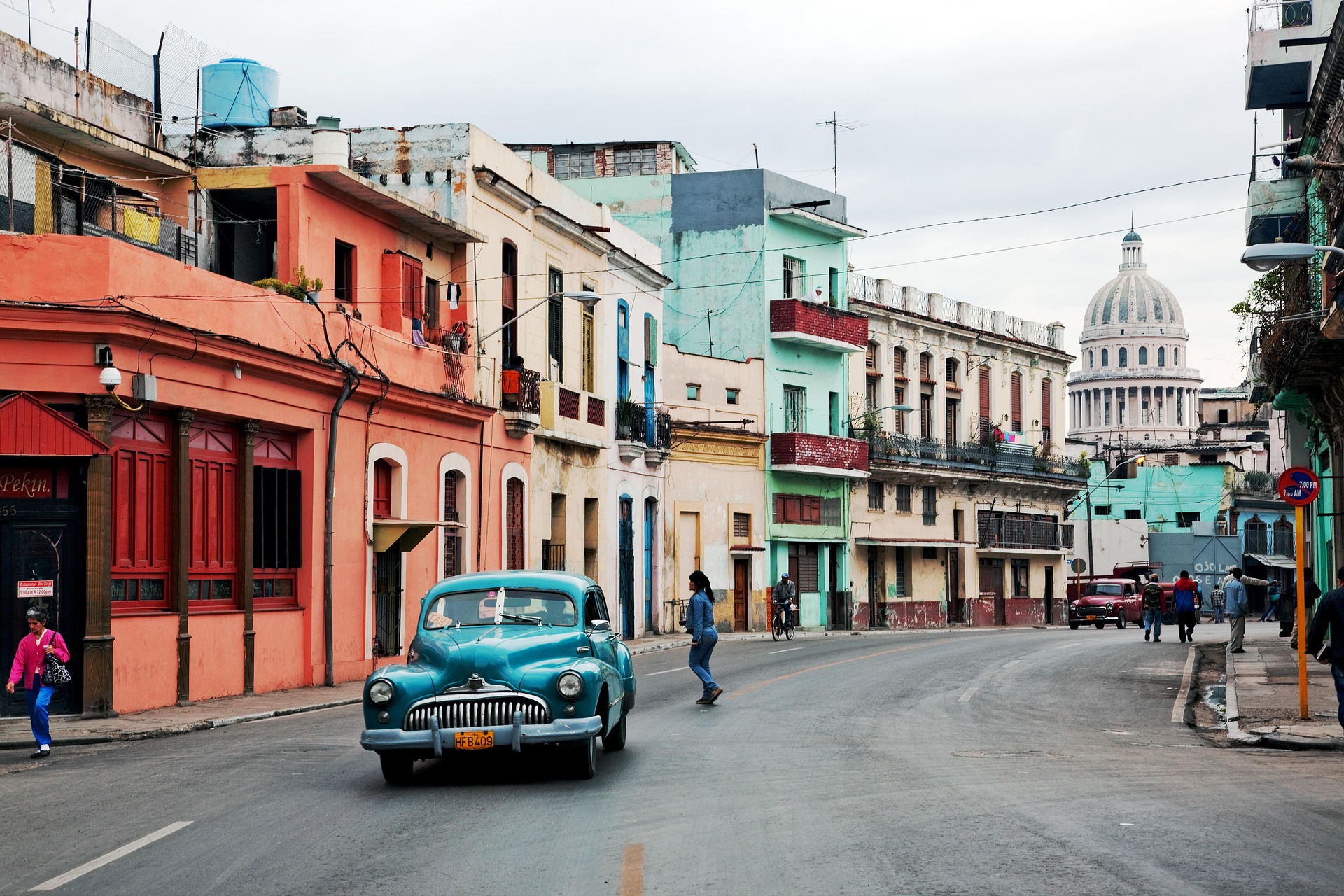 Exploring Psychology and Culture
Havana, Cuba
May 26 –June 5, 2019
Course Overview
PSYC 230 builds on basic concepts and research methods in contemporary American psychology and explores how those ideas vary in a different culture. Students will see how the influence of culture on psychological principles and constructs, including developmental processes, communication, identity, and social behavior, differ between the U.S. and Cuba.
Program Details
The program cost includes:
One UMBC course taught by Professor Jasmine Abrams (PSYC 230 with SS/C GEP)
Waived UMBC tuition
Cuban visa fee and processing
Airport pick-up and drop-off
Housing in B&Bs
Daily breakfast, and welcome & farewell group meals
Guest speakers
Cultural Activities
Visits to local elementary schools and senior centers
International Health Insurance
Pre-Departure Program Requirements
Minimum GPA: You must have at least a 2.5 GPA when you apply and be in good academic and disciplinary standing.
Attend Study Abroad 101: One-hour sessions are held every Monday at 12pm, Wednesday at 11am and Thursday at 3pm in Administration Building 301.
Drop-In Education Abroad Advising: You must meet with an Education Abroad advisor during a drop-in advising session. Drop-in advising is available every Tuesday at 3pm and Friday at 12pm in Administration Building 301.
Cost and Payment Schedule
| | | |
| --- | --- | --- |
| Charged to Student Account | Amount | When |
| Non-Refundable Application Fee | $100 | Day after application deadline |
| Non-Refundable Confirmation Deposit | $400 | Within 10 days of committing to program |
| Program Fee (remaining balance) | Program Specific (link to https://goabroad.umbc.edu/index.cfm?FuseAction=Programs.BudgetSheet&Term=Summer&Program_ID=35491) | Remaining program fee (minus the $500 deposits previously paid) is billed upon registration for study abroad course/s |
| Non-Refundable Late Application Fee | $100 | Late fee is charged if you apply after the standard deadline |
The Country
Cuba, with a diverse population and political system that is a near opposite to that of the United States, offers fertile ground and rich opportunities for international studies. Cuba's fusion ofNative, Spanish, African, and North American influences have given rise to a culture that is different from and similar to that of other Caribbean countries. Havana, the destination of choice, is the most populous city in Cuba (and the Caribbean), and prides itself on being a "melting pot" of languages, customs, and cultural traditions. The program includes guest lectures and field trips to historical and cultural sites in Havana such as landmarks in Old Havana, Museum of the Revolution, Museum of the Orishas, and Callejon de Hamel.
Faculty Overview
Dr. Jasmine Abrams is an international bio-behavioral research scientist and assistant professor in Psychology. Dr. Abrams' work in health promotion is conducted with the goal of utilizing culture as an avenue to better understand and reduce health disparities among women of African ancestry. She has expertise in teaching and conducting transnational community-engaged research, prevention science, quantitative and qualitative research, and intervention development, adaptation, and evaluation.